Blog
New data centers and unified server network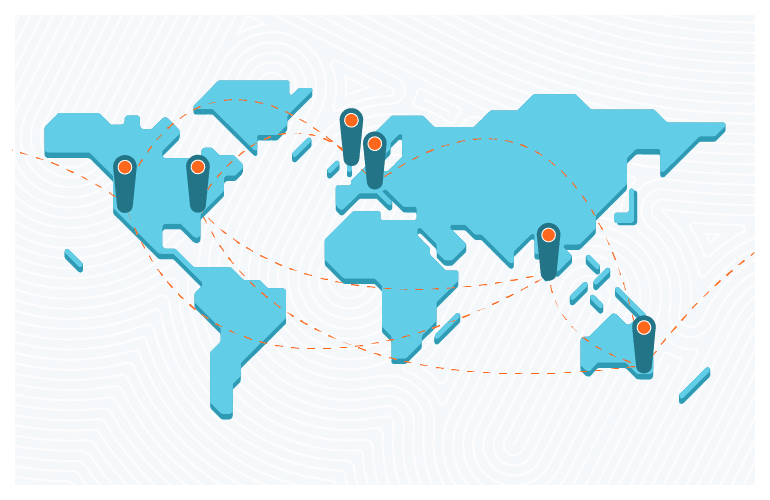 Speed is a very important factor for a successful site, albeit in the eyes of almighty Google or Facebook, and load speed is the best commercial for a hosting company, so we are always working at new ways to ensure the sites we host have exemplary speed and loading times. The most recent update we have implemented unifies the server network, meaning we are no longer separately serving the frontend (HTML files, aka "documents") and the CDN (static resources such as images, CSS and JS) and in doing so, we are looking at better loading times for our sites.
We have also changed the data centers we use for geographical serving with 6 current locations: US East Coast (Manassas, near Washington), US West Coast (San Francisco), Australia (Melbourne), Asia (Singapore), Western Europe (London) and Central Europe (Frankfurt).
As always, we are happy to receive your feedback and requests for new features.
Smart Managed WordPress Hosting
Presslabs provides high-performance hosting and business intelligence for the WordPress sites you care about.