How to
Hottest WordPress Image Optimization Services Compared
The average size of a webpage increases by nearly 30% on a yearly basis. This may not seem like a big deal for anyone with a good browser and a fast internet connection, but for millions of mobile users on limited data plans, it's a frustrating development.
Organizations like Google have taken note of this trend and are attempting to reverse it by rewarding sites that focus on smaller page sizes. The faster your publication loads, the more likely it will get that lucrative SEO rank boost you were looking for.
Images make up over half the size of most websites, making them a good place to start for your page compression efforts. By deploying the right image optimization service, you can shrink file sizes without sacrificing quality, providing faster loading web pages for all of your visitors.
We compared some of the top image optimization services on the market to see which ones offer the best mix of power, speed, and flexibility.
#ShortPixel
The ShortPixel image optimizer is a freemium service that can improve the load times of your publication and boost SEO ranking. It does this by compressing JPG, PNG, and other formats using powerful and unique algorithms that preserve image quality while significantly reducing file size.
ShortPixel works as an online service, a batch processor, and an automated WordPress plugin. It's available as a free, limited-use product, or you can subscribe for added features and higher optimizer limits, plus get full access to the WordPress plugin.
#Using ShortPixel
ShortPixel is both a web-based image compression service as well as a WordPress plugin. Both operate in about the same fashion, though the plugin delivers automation tools that can make daily compression jobs a lot more straightforward, especially for blog owners.
Using ShortPixel is as easy as dragging and dropping files into a conversion box. We tested the service using a variety of images of different sizes and file types, switching between the three compression options: lossy, glossy, and lossless. The results were promising, and they stayed in line with the advertised reduction rates, as well.
If you're compressing JPG or PNG files with lossy, the most powerful of the algorithms, you'll get an 80% reduction in overall file size. The quality stays pretty high, though at this compression you can expect to see a few artifacts here and there.
The unique glossy compression option hits a good middle ground between compression and quality, dropping most of our test files by around 58% and leaving far fewer artifacts. Lossless shaved off about 30% of our file size and left images looking practically identical to their originals.
For a better understanding below you will find a quality comparison:
Original
Optimized
Original
Optimized
Original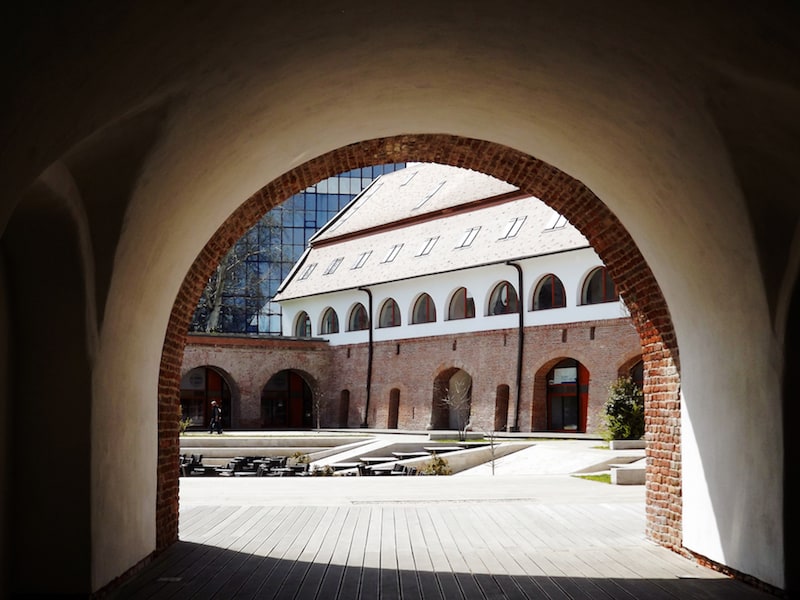 Optimized
Original
Optimized
Technical details aside, using ShortPixel is a simple matter of dragging, dropping, optimizing, and downloading. The WordPress plugin handles new uploads in the background by optimizing them as they're added to your site, eliminating the need to manually fix images.
#ShortPixel – Strengths and Weaknesses
ShortPixel is convenient, affordable, easy to use, and it provides an extremely effective service site owners will appreciate. This makes it ideal for every size of publication, from small blogs to brands that see hundreds of thousands of visitors a day.
ShortPixel allows bulk and individual compression uploaded via its website, all without having to create an account or to log in. This comes with a few restrictions, of course, but it's perfect for testing the service with a few of your own images to see how effective it can be. Creating an account removes certain limits and includes new file types, including PHP and PDFs, along with access to the service's WordPress plugin, which we'll discuss below.
Affordability is another key benefit of ShortPixel's service. The free plan lets you compress 100 images per month, all without any file size limits or other restrictions. Three tiers of service follow, increasing the maximum count to 5,000, 12,000, and 55,000, currently priced at $4.99, $9.99, and $29.99, respectively. ShortPixel also offers one-time plans with huge file limits starting at 10,000 and running up to 170,000, just in case subscriptions aren't your thing.
ShortPixel keeps its service extremely easy to use. Once a file has been compressed, you can download it with a click, or even batch download compressed files in one go. The WordPress plugin is the perfect companion for blog owners who cycle through a lot of images every day. ShortPixel can compress all your pics in a single go, or keep track of new items and automatically compress them. It's fully customizable and doesn't require deep knowledge of web technologies to use, either.
Finally, ShortPixel is an effective image compression service, as our tests demonstrated. Its unique glossy compression algorithm provides a nice balance between other common methods, allowing you to fine-tune your site for the best possible performance, all without sacrificing good-looking images.
#Compared to Other Services
It's hard to do anything but praise ShortPixel. The service has better free options than the competition, better overall prices, and an easier to understand layout. Anyone can jump in and improve their site speed in seconds, and with the company's plugin, it's easy to keep images compressed as you move forward.
#reSmush.it
reSmush.it is one of the newest image compression tools on the market, but it's already attracting a lot of attention. The service boasts over 3 billion images optimized, and the WordPress plugin alone has about 20,000 active installs with a full five-star user rating.
The reSmush.it service is an image compression API, not a dedicated online service. This means you won't be able to visit the site and just compress a couple of images. Instead, you'll need to add reSmush to your CMS and configure it to work behind the scenes. The service currently supports Drupal, WordPress, and Magento with official add-ons, and there are many other extensions and modules that interface with reSmush, as well.
#Using reSmush
The reSmush experience will be slightly different depending on your content management system, though the core features remain the same. Most users will stick with WordPress, so that's the version we tested.
Once you install the plugin, reSmush gives you just a few simple options for compressing your images. You can start by optimizing all current images on your site in one go, a good idea for anyone just beginning with image optimization. You can also tweak the settings to optimize images as they're uploaded, as well as enable compression statistics, and manually set the image quality.
Instead of giving you category options, reSmush lets you enter a value between 1 and 100. The lower the number, the smaller your files will be after the optimization takes place. After some experimentation we found the suggested value of 92 to provide a good balance between size and quality. Most images were about 50-60% smaller, but they didn't look significantly worse as a result of the compression.
Quality comparison:
Original
Optimized
Original
Optimized
Original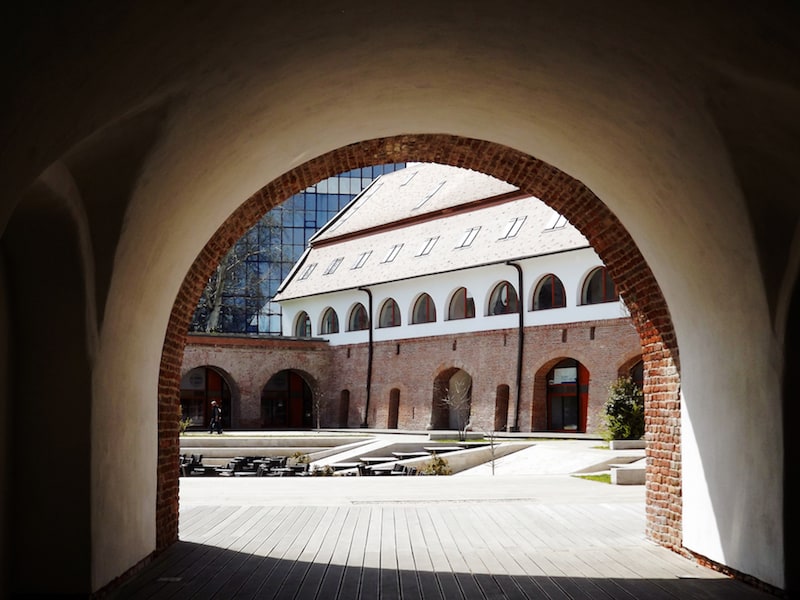 Optimized
Original
Optimized
#reSmush.it – Strengths and Weaknesses
The biggest benefit of using reSmush.it is that the service is free. Yes, it's absolutely, 100%, completely free–with no hidden subscriptions or fees lurking around the corner. This makes it an ideal tool for small to mid-sized blogs, or anyone who will only need to process a couple of images a day.
reSmush.it is also easy to use. Once you integrate the plugin on your site you can set the options and let it handle everything by itself. The lack of a web interface can be a little frustrating for some, but image compression is best handled automatically, not on a per-file basis.
One of the biggest weaknesses of reSmush.it is that it can be slow. Compressing images can take a lot of time, especially if you batch convert a few dozens (or a few hundreds) on your site at once. You can mitigate this by optimizing images individually as they're uploaded, but if you process a lot of visual content, reSmush it may not be able to handle the volume.
#Compared to Other Services
reSmush.it is one of the few fully-free image optimization services that are worth using. It's slower than the competition and doesn't have as many features, but it's a great place to start for entry-level compression.
#Imagekit.io
Imagekit.io is an image make up plugin which automatically optimizes your images and also delivers them in your posts. This plugin will tailor, optimize your image and reduce the loading time up to 50%. Imagekit processes and updates all image URLs in your post and, for fast delivery, images are loaded directly from Imagekit instead of your web server.
#Using Imagekit.io
Imagekit is both an image compression service as well as a WordPress plugin. We have tasted both and they do a great job in terms of image optimization and image manipulation. We have tested Imagekit by using a variety of images of different size and we have compared the results.
Imagekit has enabled two types of compression options, lossy and lossless methods and the quality of the images stay high regardless of the image format chosen. Going beyond the regular format, Imagekit provides an animated GIF and SVG image optimization service and convert intelligently all your images in an appropriate format upon to the content and requesting browser.
Resizing and compressing your image with lossy or lossless methods you help you save more than 50% of the image bandwidth, which means your site will be faster in terms of loading time.
We've played with our images by using the default Smart Crop feature, through which Imagekit identifies, in an intelligent way, the most important part of an image. This feature crops and automatically corrects the image rotation by implementing the rotation effects. The best part is that it's straightforward enough without requiring heavy CSS code.
Editing the images is now simpler than it used to be because Imagekit provides an advanced image transformation, where you can add a background color or styling elements as borders and image overlays.
If you are not satisfied with the quality of the transformation, Imagekit allows to chained transformations to enhance the image quality, this feature takes the output of a transformation as an input for another.
Imagekit as image optimizer service and plugin produce some incredible results, fastly.
Quality comparison:
Original
Optimized
Original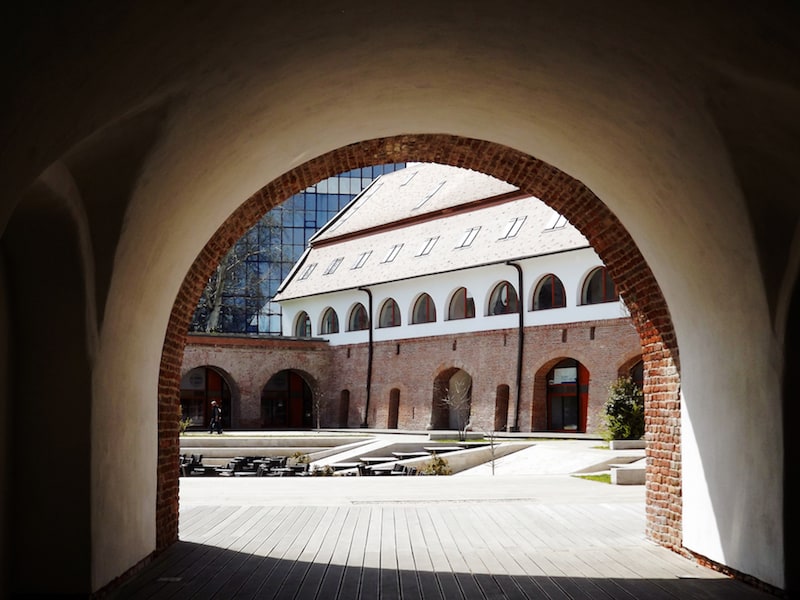 Optimized
Original
Optimized
#Imagekit.io- Strengths and Weaknesses
Once you install the plugin you need to create your own account by registering on imagekit.io.
After creating your account, you'll have access to your Imagekit dashboard which is very intuitive, which will make the compression and optimization process smooth and clean.
Imagekit offers one tier at 9$/20GB bandwidth and a free trial for 14 days.
Imagekit support image integration with Amazon CloudFront, Google CDN, Azure, Fastly and others servers, are easy to use and once you have integrated this in your plugin and set the options, you can let it do its work.
Another useful feature is that Imagekit allows you to customize your image directly from the URL and also combine the DPR transform with the browser capacity to create the perfect responsive images across to different devices.
Imagekit provides a free feature that allows you to analyze your website and understand how your site actually performs.
One of the biggest benefits of Imagekit is the global CDN distribution. Imagekit is using a global CDN network, which means that all your images are delivered from their servers. Imagekit stores your images on particular servers where your users are located, to enhance the image delivery speed across the world and substantially reduce loading issues.
#Compared to Other Services
We were pleasantly surprised by the quality service delivered by Imagekit; it offers a better optimization experience than its competitors, an easier to understand dashboard, all for a better price.
#Kraken
Kraken.io offers a free online image optimizer service paired with premium account upgrades. It initially sticks to the basics as far as image compression is concerned, providing a stark but simple interface that lets you upload and "Krake" small files for an average default size savings of 15-75%. Once you're comfortable with the process, you can dive in and configure things as you like.
Kraken offers a well-rated WordPress plugin to match its image uploading service. This companion brings Kraken's compression service to your site for highly customizable and on-the-fly image optimization and editing actions, all performed in the background each time you upload a new file.
#Using Kraken
Getting started with Kraken is straightforward enough. The web interface offers a stripped-down free service where you can drag and drop files for a test run. You can also upload .zip files full of images and downloaded completed jobs to your Dropbox account, just in case you need bulk compression.
We tried Kraken's optimization service with a few different file types and sizes and were pleased with both the speed and the results. The default interface offers lossy and lossless compression options, or you can dig into the expert category to tweak the settings on your own. Either way, conversions happen within seconds and drops the overall file size by 34-80%.
Quality comparison:
Original
Optimized
Original
Optimized
Original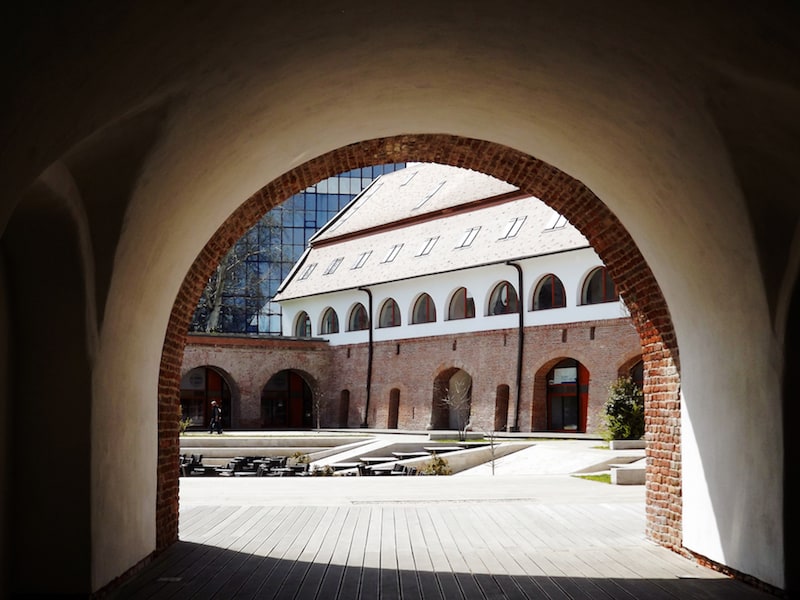 Optimized
Original
Optimized
Kraken's online image optimizer has some limitations if you're a free user, though. You won't be able to resize content, paste URLs to optimize the images there, strip EXIF data, or upload anything larger than a couple of MBs. The pro version removes these limitations and gives you access to new features, including the Kraken API.
It takes a little extra effort to effectively put Kraken to work, but once you get used to the layout it becomes an extremely powerful image compression tool.
#Kraken – Strengths and Weaknesses
An immediate weakness casual users will notice with Kraken is that it can get too technical at times. The interface is built for experienced designers and site owners, not for a general audience. Its plug & play features will be good enough for most, but you'll need to be more informed about your compression needs before you can get the most out of Kraken.
A definite pro for the Kraken service is the ability to use cloud storage services to upload and save optimized images. Premium users get a detailed web interface that allows Dropbox and Kraken Cloud service integration, letting you push images back and forth with just a few clicks.
Another strength is Kraken's ability to resize, re-orient, and make small edits to your optimized images. The website and the plugin let you strip out EXIF metadata like dates, geotags, and copyright information, adding a bit more privacy to image uploads.
#Compared to Other Services
Kraken is geared towards experienced webmasters. Its interface is dry and technical, easy enough to use and with lots of tweaking options, but it's far from being a friendly experience. The plans are competitively priced and offer more useful services than many competitors, which makes it a good option for mid to large-sized blogs in need of serious image optimization solutions.
#EWWW Image Optimizer
One of the longest running image optimization services, EWWW is a WordPress-first tool built to automate your site's compression efforts. It features a dense customization interface that has so many options it'll make your head spin, but it also works well as a background plugin, letting you install and reap the optimization rewards without touching a single settings page.
EWWW's most basic services are completely free. Casual users with smaller blogs and simple image compression needs will find the ground-level plugin options more than adequate. EWWW will even bulk-optimize existing images on your site using a surprisingly fast scanning service. Once you're ready for more powerful customization, signing up for API access is relatively inexpensive.
#Using EWWW
You'll be hard-pressed to find a better compression plugin for WordPress than the one offered by EWWW Image Optimizer. As soon as you activate it, EWWW will sit in the background and optimize every image uploaded to your site. You can tweak these settings if you like, but most users will let the plugin do its thing.
The bulk optimize feature is one of EWWW's best extras. Under the WordPress media section, you'll see a new option to gather images on your site and optimize them automatically. The process is quick and painless, and it produces some incredible results, reducing file sizes by 30-65% in our tests.
Quality comparison:
Original
Optimized
Original
Optimized
Original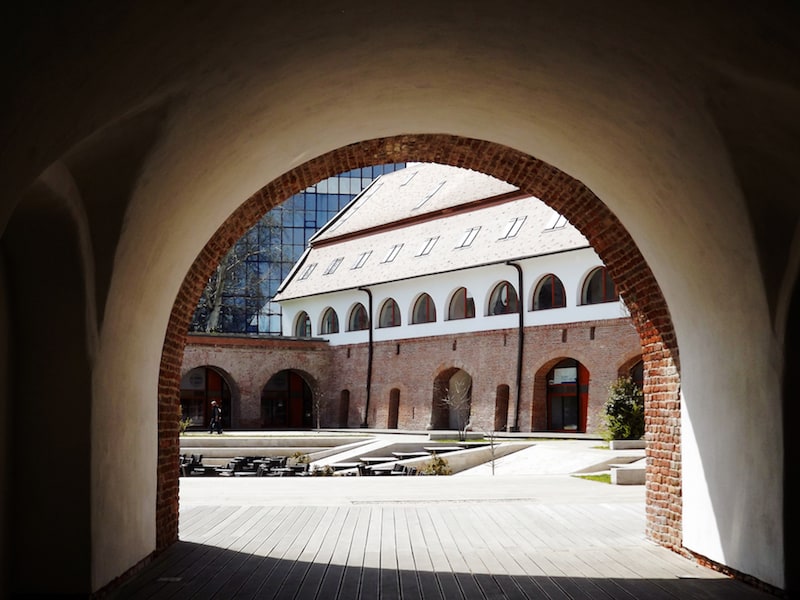 Optimized
Original
Optimized
#EWWW Strengths and Weaknesses
EWWW has the unusual distinction of being simultaneously easy to use and inscrutably difficult. For many users simply installing the plugin will be all they have to worry about. EWWW takes care of optimization in the background and can even bulk optimize old files.
As soon as you start thinking about detailed customization, though, EWWW dumps an overwhelming amount of data in your lap. The best way to make sense of it is to run frequent experiments, which can be time-consuming. If you stick with it, though, EWWW will deliver some of the most powerful plugin-based image compression technology out there.
EWWW's pro features are smartly priced, but the way the plugin goes about delivering them feels like a bait and switch. The API upgrade requirement isn't discussed in great detail, not until you start digging into the plugin's options. At that point, you'll find many of the most useful options are grayed out and only available to subscribers.
#Compared to Other Services
EWWW is one of the best image compression services WordPress users can invest in. The plugin is full-featured and easy to use, even with its overwhelming amount of configuration data. It's about as fast as other services, too, and it can create highly optimized images that will easily cut your page size in half.
#Quick Comparison
Don't have time to read all the details about each image compression service? We've collected some superlatives below so you can get a feel for the tools at a glance:
Best Free Service – reSmush.it
Best Premium Features – Kraken and EWWW (tie)
Best Web Interface – ShortPixel
Best WordPress Plugin – EWWW
Easiest to Use – ShortPixel and reSmush.it (tie)
Fastest Service – ShortPixel and Kraken (tie)
Most Features – Kraken (EWWW for WordPress users)
Strongest Compression – Kraken
Best All-Around – ShortPixel.
#Conclusion
Each of the four image optimization services above has a slightly different take on features, pricing plans, and layout. They're competitors in the strictest of senses, but because they each take aim at a subtly different customer base, they aren't perfectly interchangeable.
ShortPixel is the best all-around service. It offers a robust free service you can use online or on your WordPress site. It's fast, delivers customizable image optimization, and its upgraded plans are fairly priced across the board.
reSmush.it is the only entirely free service. It's not as fast or efficient as the others, and it doesn't offer nearly as many customization features, but because it's so easy to use, it's a great way to get started with image optimization.
Imagekit is an image make up plugin which automatically optimizes your images and will help you save more than 50% of the image bandwidth. Imagekit produces some incredible results.
Kraken is built for advanced users and has the most features of any of the other services. It manages to deliver fast and efficient optimization without being overly complicated, though newcomers will need to spend some time figuring things out beforehand.
Finally, EWWW Image Optimizer packs some powerful compression features into a WordPress plugin. Getting used to the interface will take some time, but it has a great free plan, and premium accounts are perfect for larger websites.
Smart Managed WordPress Hosting
Presslabs provides high-performance hosting and business intelligence for the WordPress sites you care about.