Blog
Presslabs Webfont – Update and free download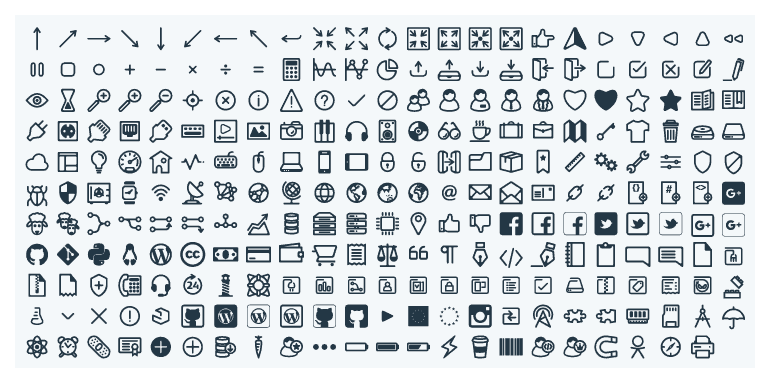 Update – February 27, 2018: We released Particles v2, which comes with customizable webfont and optimized icon collection. Check it out here.
Last year we published a tutorial that covered the making-off of our official webfont:
The principles and design of icon fonts. Was a happy journey since that day, both in terms of implementation as in terms of designing new icons to cover all the visual needs of the average user, with a slight emphasis on IT and WordPress culture.
This is the very font we have been using throughout our website for some months already and we are pleased to announce the public release of a new big expansion together with a quality freebie.
A few icons were removed, others optimized and a lot more have been added, reaching a new total of 272 glyphs, crafted here for our internal use, that we decided to share with everybody. All the icons have individually assigned names, tags and ligature names to aid implementation according to nowadays standards.
You'll find in our bundle a font pack complete with classic *.ttf and *.woof formats plus a *.json file for swifter implementation. Grab it here!
All fonts are free to use for personal use.


This work is licensed under a Creative Commons Attribution-NonCommercial-NoDerivatives 4.0 International License.
Smart Managed WordPress Hosting
Presslabs provides high-performance hosting and business intelligence for the WordPress sites you care about.