News
Introducing the Performance Tab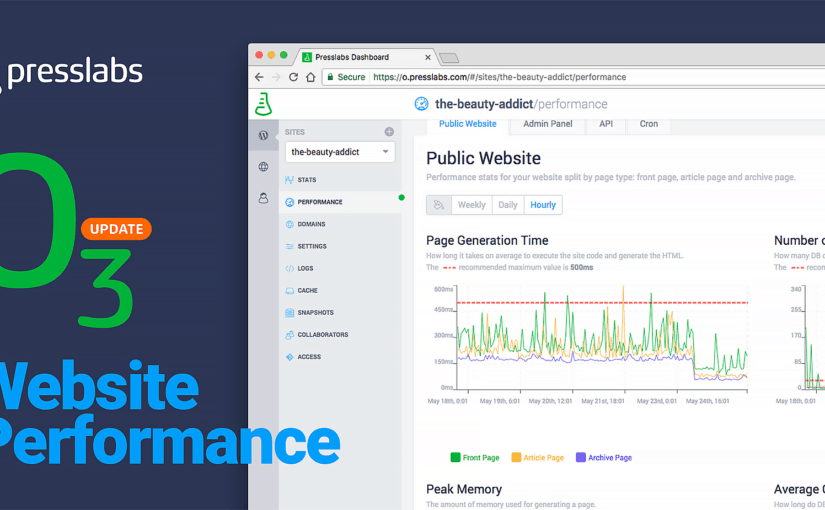 We are happy to introduce our newest Presslabs Dashboard feature, the Performance Tab.
This tab features key indicators that can help you better understand how your site is viewed by bots and users alike and how you can improve its performance and ultimately you can use the data we provide to optimize your site and increase revenue.
The performance stats are divided by page type: front page, article page, and archive page.
You can view this information on selected periods of time, such as weekly, daily or hourly or you can select your custom timeframe.
The new Performance Tab is another way in which we are trying to provide you with tools that help you boost the pageviews of your site, by seeing what slows it down and how you can make it faster.
Our Dashboard is a custom WordPress tool that helps you closely monitor performance site-wide while having all the data and metrics in one single tool.
For feature requests or feedback, we are one email away: support@presslabs.com.
Smart Managed WordPress Hosting
Presslabs provides high-performance hosting and business intelligence for the WordPress sites you care about.