SSH Keys
In this section of the Managed Hosting Dashboard, you can manage your SSH Keys, which allow you to clone your source code locally for development purposes.
To be able to clone your code through the SSH Protocol, you need to enter your public key in this section. More information on generating a SSH Key Pair can be found here .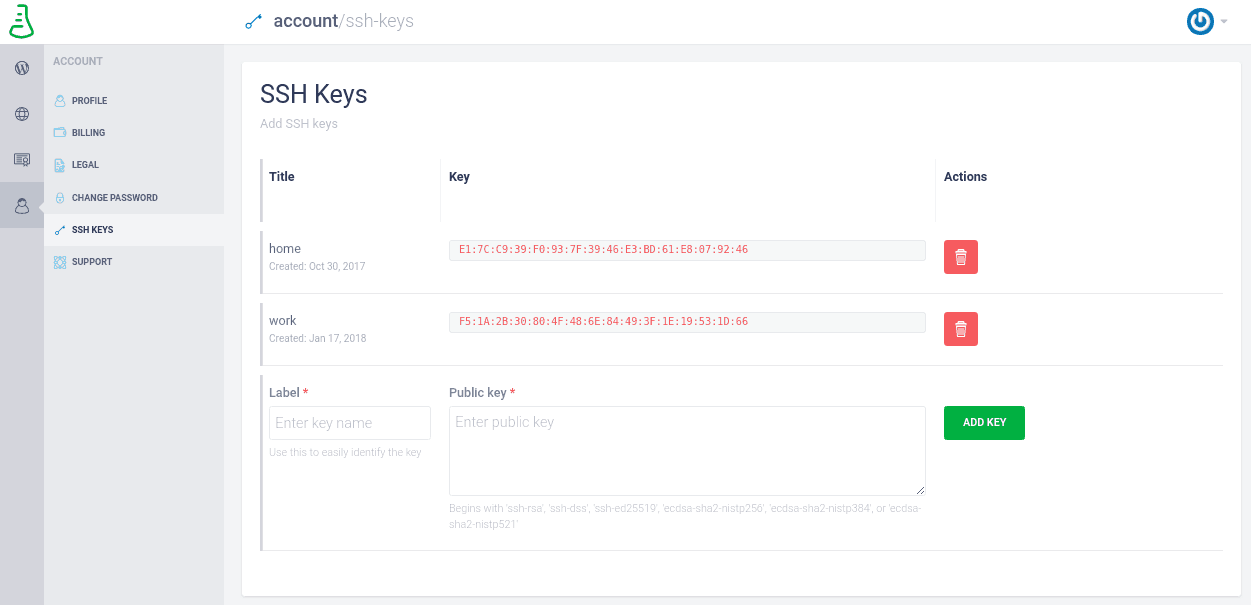 Additionally, you can clone your source code using the HTTPS protocol, and your Managed Hosting Dashboard credentials. For more information, check our Github Development tutorial .